At Channel Islands Mediation Services, our attorneys bring decades of experience to dispute resolution and other challenging matters.
Our Philosophy of Value
A Different Kind of  Firm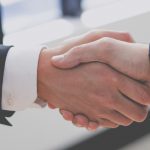 At Channel Islands Mediation Services, we see our clients as partners, not billing opportunities. In fact, we pride ourselves on our fair and reasonable fees. We do not hide costs. You will always know what you are paying and what services you can expect from us.
What makes us unique is that Channel Islands Mediation Serivces does not double bill.  If the matter concerns family law, Russ can being in Michael Anotole, Esq. for additional assistance.  Michael has been a clergyman for 42 years and an attorney for 25 years, most of which has been spent working in family law.
If Russ and Michael are together in a mediation session, you will receive a bill for one hourly rate, not two.
Knowledge Beyond the Law
A Multidiscipline Approach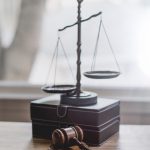 Founding attorney Russ Charvonia has 40-plus years of experience in the financial services industry, is a Certified Mediator, and is a Certified Financial Planner ®.
This affords a  unique perspective that can be extremely beneficial in resolving disputes using mediation. After conducting numerous "informal" mediations for years, Russ realized that due to the combination of his financial and legal experience and perspective, he is in a unique position to help people craft creative solutions to daunting conflicts. Unlike a judge or arbitrator who might be forced to "split the baby down the middle,"  Russ is able to consider the unique needs of the different parties, legal and tax ramifications, as well as other considerations to provide different ways to resolve conflicts.
Schedule a free consultation with a certified mediator today
No obligation.  No pressure.  We promise.